Many times the marking part/product must be done prior to the coating process. It is there fore important to select a marking process that provides sufficient depth to be visible after the coating process.
This particular example shows the following marks:
Top Line – (5) 1/4″ characters
Bottom Line – (5) 3/16″ characters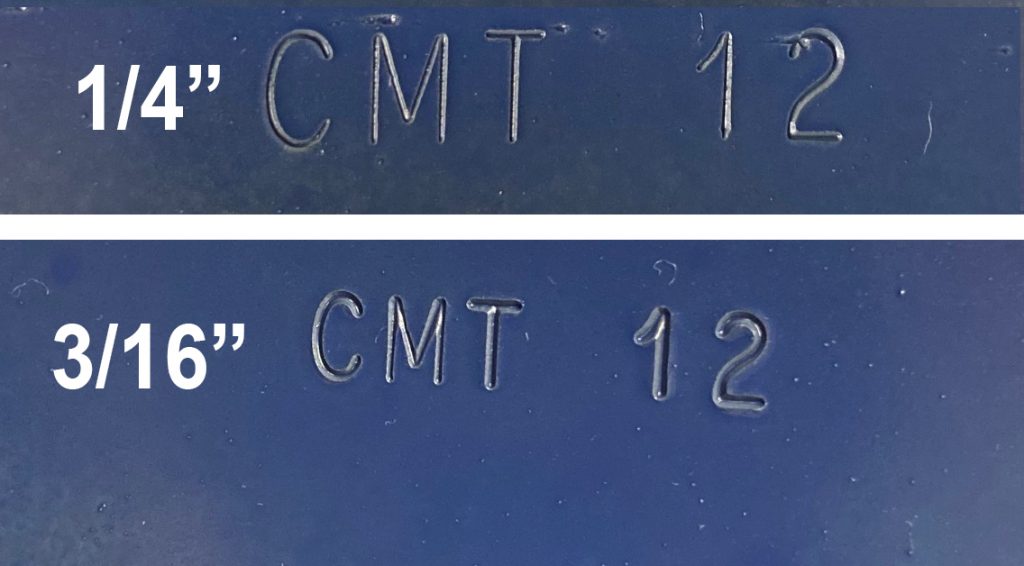 The model used for this example is the CMT exclusive Slide-A-Mark 10 ton unit Model 851.
Marking Example Parameters:
Model – 851
Character – 5
Character size – 1/4″ & 3/16″
Air pressure – 60 psi
Coating – standard machine paint (2) coats
The smaller characters, 3/16″, have a deeper mark, and will be visible through thicker coating process, or more coats of paint.
The larger characters, 1/4″, are very clearly visible in the paint coating process.
Important Note: The air impact model 851 is both FASTER and LESS expensive than other marking process options (like dot-peen or laser). This is a great solution to consider when marking prior to any type of final coating process.